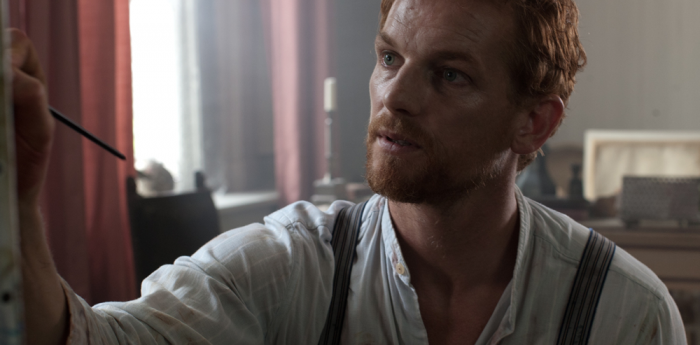 Van Gogh Star Barry Atsma Debuts in English language film with all star cast
Dutch Leading actor and rising star Barry Atsma who recently starred in the international The Van Gogh
Legacy feature and miniseries will soon makes his debut in an English language film: Hector and
the Search for Happiness from director Peter Chelsom.
Atsma plays next to big Hollywood stars like Simon Pegg, Christopher Plummer, Jean Reno and
Stellan Skarsgard.
The film is currently shooting on location in South Africa.
The film tells about a psychiatrist (Simon Pegg) who is totally unhappy with the life he leads and
decides to travel the world and explore what true 'happiness' really is.
Atsma plays Michael, a college friend of Pegg who works as a doctor in tropical Africa.
"It's really a dream come true, an unforgettable experience," says Atsma from the set in South
Africa. "I am incredibly pleased with this opportunity." Director and British filmmaker Peter Chelsom,
who previously directed the romantic comedy Serendipity and Shall we Dance is happy to have
the highly talented Atsma in his film.
Hector and the Search for Happiness will have its world premiere in 2014.
Earlier this month at the Cannes Festival SKOOP Media Global Entertainment announced that
the series The Van Gogh Legacy, which Atsma stars as Vincent van Gogh, will be distributed
worldwide in a special feature version
SKOOP Media Pim van Collem is currently in negotiations with major distributors regarding the
sale of worldwide rights to the series and film.